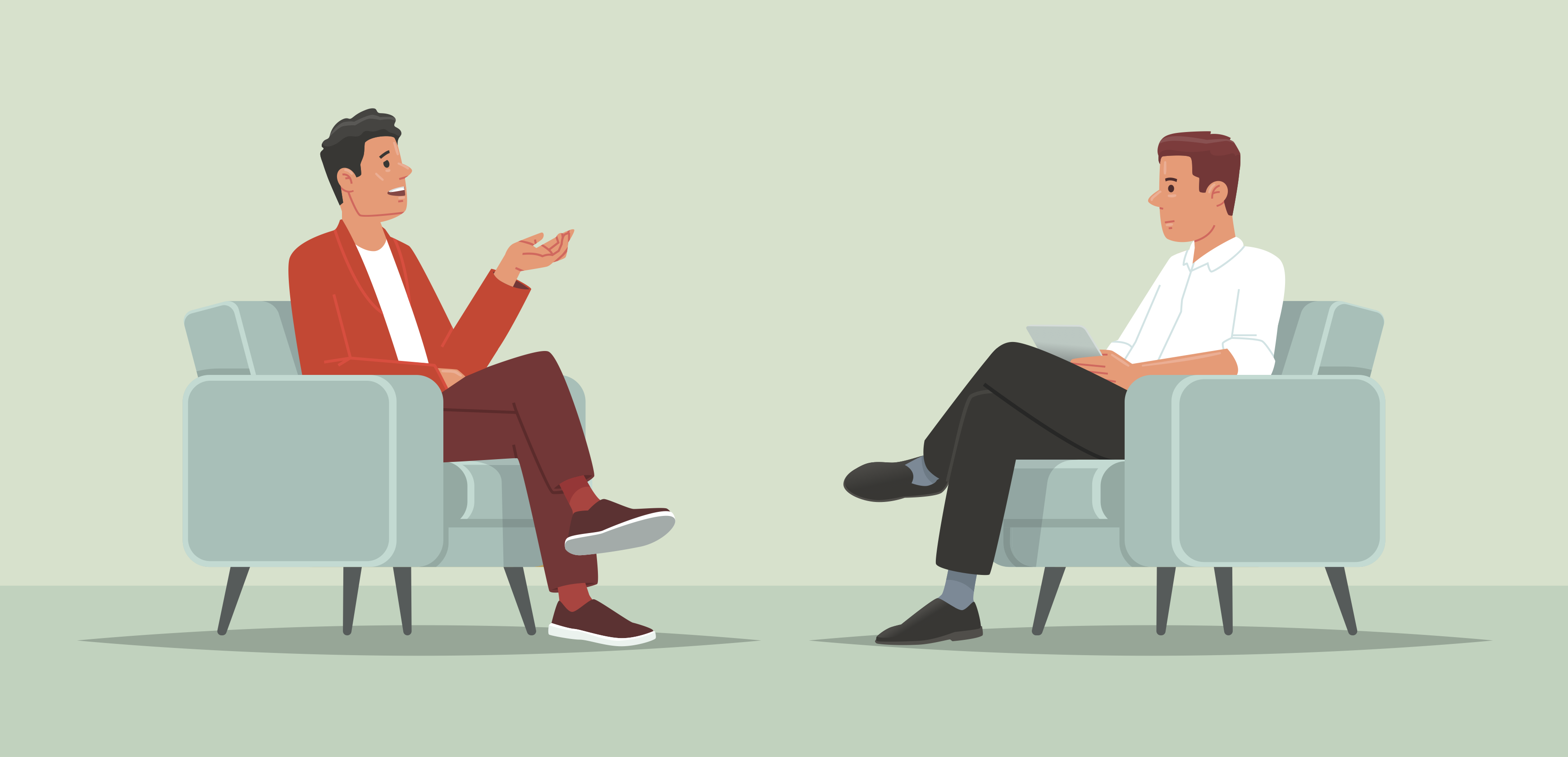 The disbelief around a financial world that would operate using the power of blockchain, for storing information and for acting as a ledger, is due to a misconception that makes users believe that this is something difficult and complicated with no advantages for its final users. As well many still don't understand the potential that derives from the use of Smart contracts that eliminate the figure of the middlemen in any financial operations.
The method used by traditional banks to show an approach to the future, it's to create very cool User Interfaces to be implemented on mobile applications or web pages, but in reality there is no improvement or change in the services offered. The mechanisms are always the same, the conditions given as well.
A real change would be to provide financial services by using public blockchains and by handling negotiation and terms only through smart contracts, that by definition are immutable and stored on the blockchain that is incorruptible as well, with the aim to ensure their customers that nobody will be ever able to tamper, change or manipulate the smart contracts once they have been agreed.
Here it's introduced a new concept, something that old bank's devoted clients are not aware of, Product Transparency. A direct consequence of implementing blockchain technology when providing services.
Today for Aurora Newsletter we have the pleasure of interviewing Fiat24 COO/CTO Nico Buechel about how the technology they implement sets them apart from legacy banking and what advantages it offers to clients ready for the Metaverse.
But before that, I want to share a brief overview about Fiat24, who they are, what they are accomplishing and which disruptive technologies they are implementing to be at the forefront of the Web 3.0 Banking system.
Fiat24 is a DApp (Decentralized App) provided by SR Saphirstein AG, a fintech company which was founded in 2018 in Zurich, Switzerland, where it is still headquartered and supervised by the Swiss Financial Market Supervisory Authority (FINMA).
Switzerland is world-renowned and even stereotyped for its banking and finance sector. Also known for being a hub for innovation, over the last few years, Switzerland has also established itself as an attractive destination for cryptocurrency and blockchain projects.
As more and more companies explore technological advances such as blockchain, cryptocurrencies and digital products as a means to disrupt traditional banking, Switzerland has been reacting to this since 2019, with their Fintech License. Introduced by the Swiss Legislator, the license enables fintech companies to carry out their activities without the need for a costly and complex banking license. Fiat24 was launched in February 2021 and was officially granted a Fintech Bank License from the Swiss Financial Authority (FINMA). It is the 2nd company nationwide to be given the FinTech license.
Fiat24 is capable of providing a seamless payment experience, its aim is to disrupt traditional banking through their unique concept of leveraging blockchain technology and smart contracts in a digital ecosystem where all financial value is backed by trusted fiat currencies. All client deposits of fiat money are tokenized 1:1 as on-chain money.
They are the first core banking system that is built entirely on blockchain, which represents a huge leap in bridging the gap between centralized and decentralized banking systems. By leveraging Ethereum smart contracts to fulfill banking requirements, the need for third-party involvement is removed. What is happening is that Financial Intermediaries are being substituted by software.
Another interesting feature of this Web 3.0 Bank is to have already settled a Metaverse ecosystem designed to be user friendly and able to give an additional virtual experience to its users.
Since January 2022, Fiat24 has been listed in the CV VC (Crypto Valley Venture Capital) Top 50 Report's – Top 50 Crypto and Blockchain Companies in Crypto Valley, Switzerland and Liechtenstein.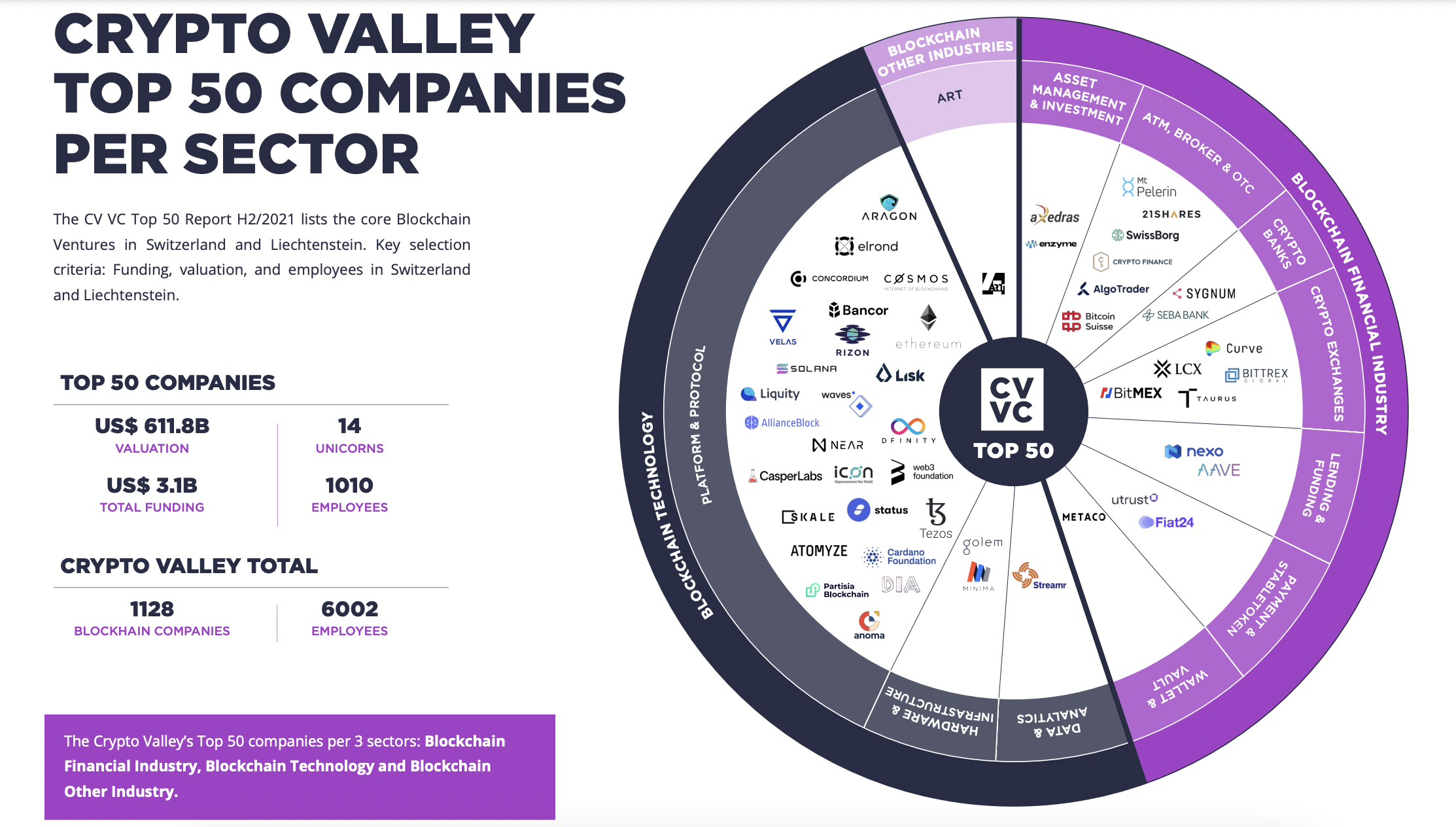 Company Background
Founded in 2018 by ETH computer scientist Haoning Zhang, former Coutts and UBS banker Yang Lan, and Swiss IT professional Nico Buechel.
The company is set to serve both the European and Asian markets. Fiat24 makes use of latest technologies with the objective of efficiency, achieved through the minimization of human interaction and cost-saving solutions for clients. Participants are provided with a unique environment in which to transact in a secure, multi-currencies backed and denominated asset, with the benefits of blockchain technology and the oversight of financial regulators.
Products and Services
Fiat24's financial services can be accessed via the Fiat24 DApp, a decentralized application that can operate autonomously, typically through the use of smart contracts, and runs on a decentralized computing blockchain system.
Serving both private clients and institutions, the project relies on Arbitrum as a layer 2 solution, providing competitive fees, while allowing clients to withdraw and convert cryptocurrencies to fiat currencies and vice versa. They offer:
Cash accounts to their clients through the DApp;
Allows clients to send and receive money with other Fiat24 clients. The money is booked in the form of Ethereum ERC20 tokens in Ethereum public blockchain.
Clients are able to top-up their accounts with bank wire transfer, and to top-up fiat currency accounts with Crypto.
Clients are able to withdraw cash. One target bank account can be associated for each currency in Fiat24 (USD, EUR, CHF, and GBP).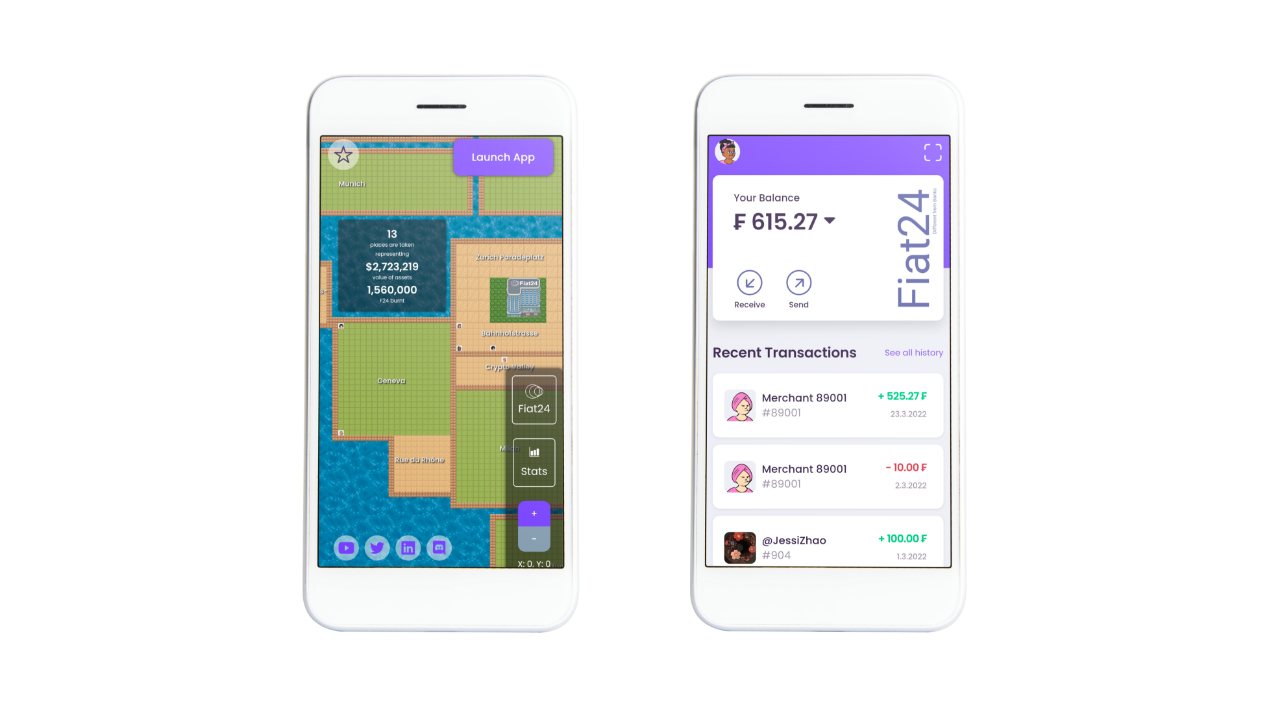 Interview – Nico Buechel COO/CTO at Fiat24
Hi Nico! Thanks for taking the time to speak to me. Let's start with a brief introduction of yourself and your background.
Thank you for interviewing me!
I am Swiss and have a background in IT and traditional banking. I worked for many years at SIX Group, the operator of the Swiss financial center infrastructure. I started out as a programmer and eventually led a team of 10 developers.
I first came across Bitcoin in 2013 when colleagues of mine started talking about it, but my interest didn't really peak until I met our Fiat24 Co-Founder Yang Lan in Hong Kong in 2017. He sold me on the unique capabilities and opportunities of not only Bitcoin, but also blockchain, and that's when I started researching and learning more about it.
Now, I act as both CTO and COO at Fiat24, where I am responsible for both development and operations.
Interesting! Tell us a bit about the technology you use and what sets it apart from traditional banking.
Our banking system is radically different from legacy banks and the e-finance systems that they currently have in place. Our entire system is fully implemented through smart contracts, which are programs stored on a blockchain that run when predetermined conditions are met. They automate the execution of an agreement so that all participants can immediately see the outcome, without the involvement of any intermediaries or centralized institutions.
Also, unlike legacy banking, client accounts are identified through NFTs (Non Fungible Tokens) and money transfers are conducted as ERC20 token transfers on the blockchain.
What this means, essentially, is that no human intervention is required – clients interact either directly with their peers or with smart contracts.
What it comes down to is that traditional banks have in-house booking systems which require heavy operational infrastructures, are not "trusted", and their books can be manipulated.
Contrarily, our booking system exists on the blockchain, and clients have full ownership and control of their assets. Every transaction made is booked on the blockchain, creating not only incomparable transparency, but also removes any chance for human tampering at any level. That is something truly unique in the banking space, all made possible by the technology that we use.
Wow. I see. And how do you think that Fiat24 can disrupt legacy banking?
One huge advantage of a smart contract blockchain driven bank is that we have unlimited scalability and low-costs – our aim is to never exceed 10 employees and limit the amount of human involvement. Unlike traditional banks which have high turnovers but also high operational costs, the technology allows us to scale up our business without raising the costs of needing more humans to make it work.
I believe that once more people become aware of the benefits of blockchain technology and learn about the level of access and control of their assets that they've never experienced before, it will be full steam ahead for us. The only aspect I predict will remain from old banking systems will be consultancy, the human touch.
Thank you! And finally, what excites you most about working at Fiat24?
I would have to say that many things excite me about working at Fiat24.
One is being at the front of latest technologies and being a part of the development of a fully automated banking system.
It is also exciting to give everyday clients access to a new decentralized finance world, providing them with possibilities of not only handling their assets, accounts and transactions, but also new ways to earn money, such as staking.
With our DApp, we make it easy for everyone to experience the Web3 concept, and I think that is one of the aspects of Fiat24 which resonates most with me.
Thanks for speaking to us Nico, and it will be really interesting to follow Fiat24 and see what comes next for you.
To stay in the loop, below some useful links: