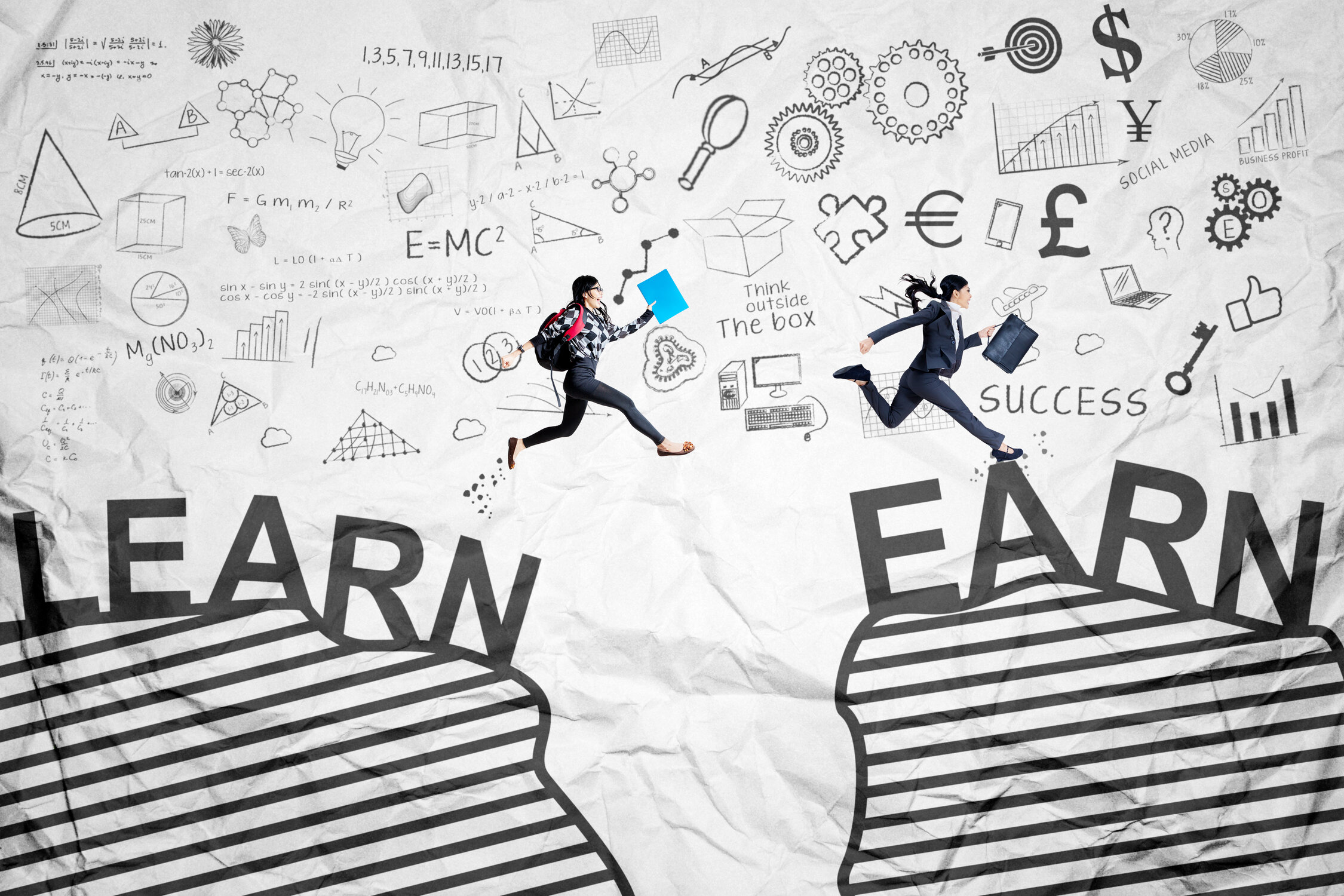 These days both the Stock and Crypto Market are falling. But you are not following this Newsletter for speculation advices and to hear where to put your money to get rich in the short term, for this you need to speak with your financial advisor.
You are here to know more about new interesting projects related to the crypto world that have the potential to disrupt the way we approach everyday life and personal goals in a different way. It's clear that crypto and blockchain technology are here to stay, and with my articles I try to show you their capabilities in a long term vision.
Some weeks ago I told you about STEP'N, a project that is rewarding its users for staying fit. This DApp (Decentralized Application) is pushing its customers to walk/run/jog everyday with the aim of rewarding their effort, the time spent on their platform, and the fact that they are contributing to their internal economy by buying their NFTs Shoes and are spending parts of their rewards for upgrading and repairing the sneakers. As I said already, a video-game that takes place in our real world. Cool, isn't it?
Today I want to share with you a new project called "Let Me Speak – LMS". A project that is giving you a money reward for learning a new language. They are still in their Beta Phase, meaning that the DApp is being upgraded and improved each passing day, according to user's feedback. For now the main language you can learn is English and new languages will be implemented according to their RoadMap by the end of the year. Similar in terms of use to STEP'N, you buy an NFT Character, and the more you use it the more you learn and the more you'll be rewarded. A very straightforward and at the same time compelling idea: Earn while you Learn.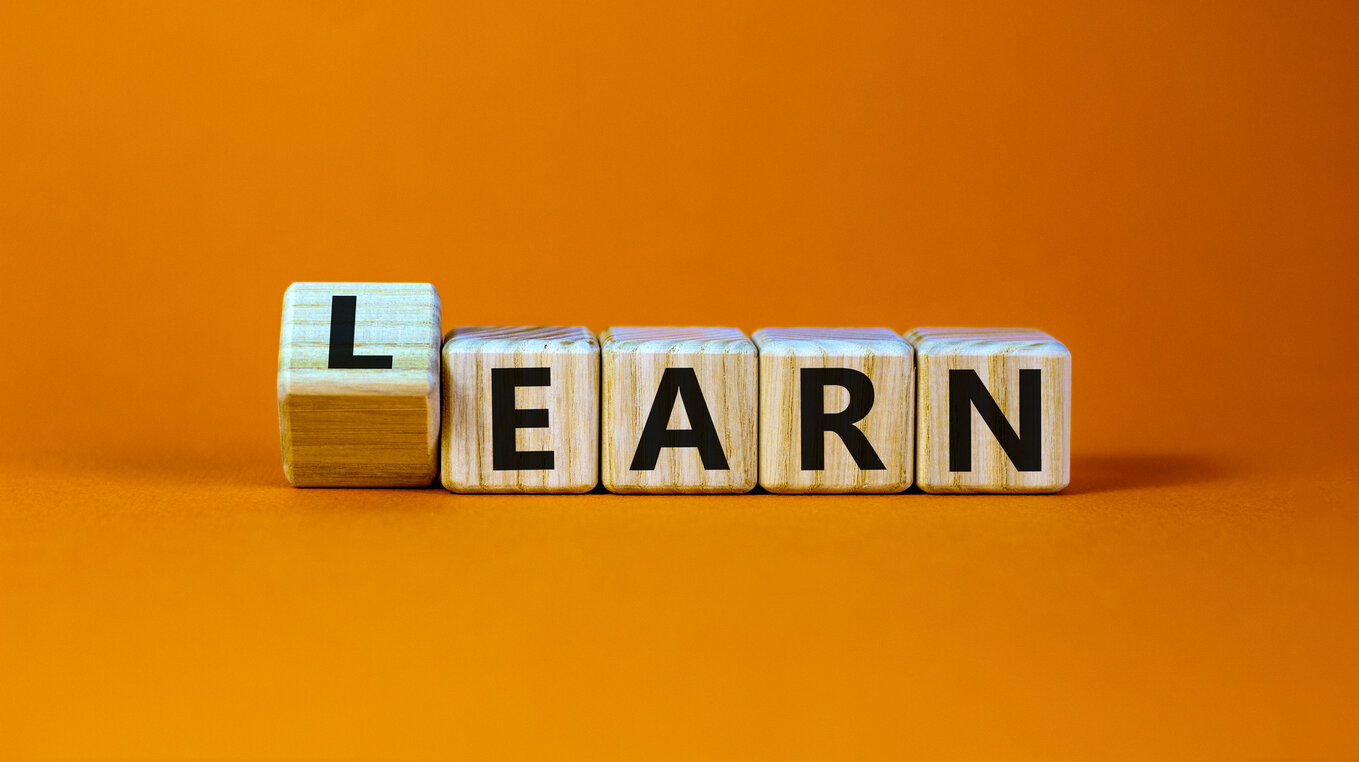 I remember that I started to study English from a very young age, and I know how much money my parents spent over the years for these classes, without counting all the time and money that they had to waste from bringing me to the English school and then picking me up, or to buy me all the books and materials recommended by the teachers. I don't even want to count how much they spent for me to be able to learn another language, because if I do it I think I owe them a lot of money, lol.
LET ME SPEAK – LMS
The English Learning industry is valued more than 60Bn $ a year. According to LMS calculation if a family of 4 is using the app daily with the Uncommon Avatar (basic rewards), for only 30 minutes of learning, they can be rewarded up to 240$ a month. This mean that in 45 days this family is able to get back the return on investment and after this period the reward made are only profit
It becomes clear with this numbers how the LMS concept of Learn to Earn can be a real game changer for those who live in underdeveloped countries where the cost of living is very cheap compared to Western Societies and the average salary per month is around 200$.
After living in the US for the last 3 years, couple of months ago I moved to Bali, Indonesia, and when I speak to local people sometimes I'm in shock in understanding that what I could spend for having a dinner out in New York (around 300$) is what they make in 1 to 2 months of work.
It is very easy to start to use LMS DApp:
Buy an NFT Avatar and immediately start to learn and get rewarded for your efforts. Once you get compensated with in-game tokens ($LSTAR) for your time, your earnings can be immediately swapped with real money. Addressing in this way one of the main problems that nowadays online learning apps face – Lack of motivation for their users.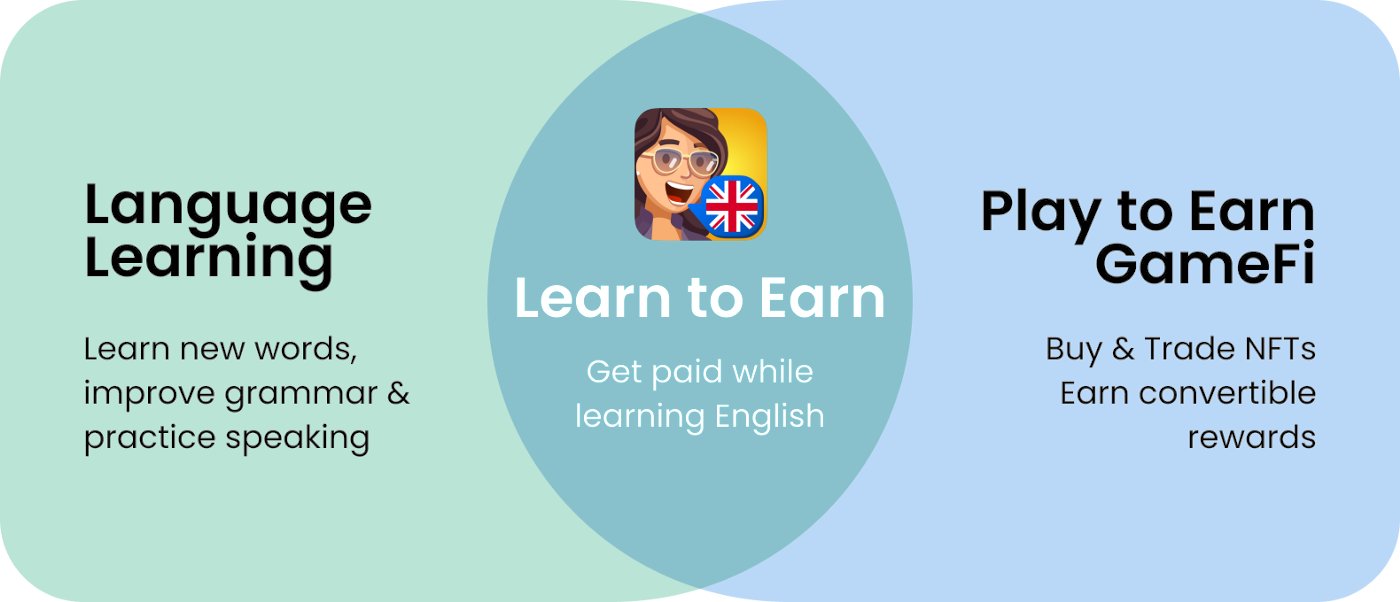 From my point of view, I think that one of the best features, soon to be implemented, is the one to sponsor and support the intellectual and economic growth of others that do not have the same economical possibilities that we, born in the right part of the world, have. They call this system Scholarship, you buy the NFT Avatar and then share it with the person/family that you want to support. This feature is about to be released, and I'm honestly looking forward to using it.
This is something that is reported also on their Medium Page, but one of the principal purposes of the LMS Metaverse is to address and contribute to solving some of the United Nations SDG (Sustainable Development Goals): No Poverty – Quality Education – Reduction of Inequalities.
LET ME SPEAK Economic Model
Exactly as in the Play to Earn model, the Learn to Earn structure is based on the principle to own in-game assets (NFTs) and use them to learn, trade and exchange on their Marketplace. Here the users are compensated for their time spent on the platform, where they are being entertained and at the same time rewarded for improving their language skills. More than 1.4Bn people in the world are today investing money in their education for learning English, and with Spanish being the second most spoken language in the world the targeted audience is increasing even more.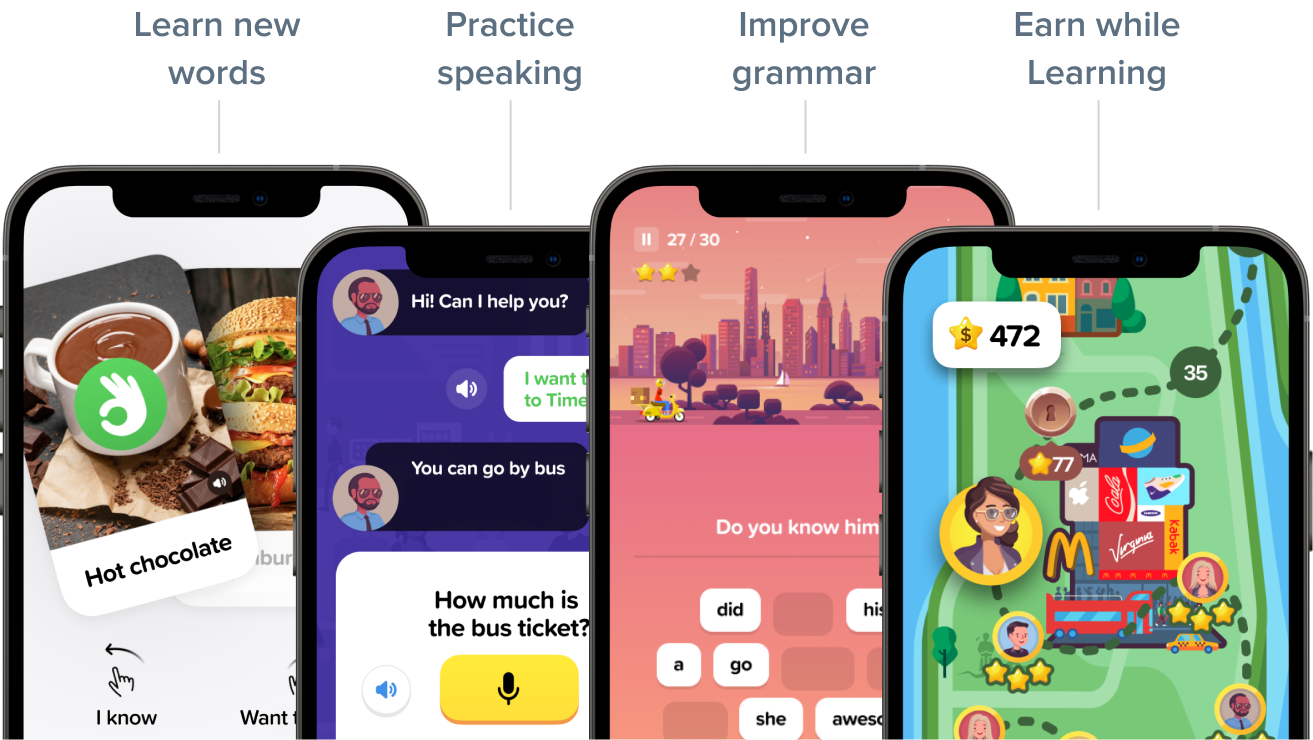 Users can own up to 4 NFTs avatars per account, but can own as many characters as they like. The LMS Metaverse economic model is designed to encourage NFTs owners to share them and learn. Instant reward is the ground infrastructure of this metaverse pushing in this way people to maximize the time spent on the app for learning.
Of course to make such an economic structure valid and legit, users have to contribute in some way to the overall economy. One way is to buy the NFT's Avatars, but users have also to buy an LMS VISA. In the LMS Metaverse Characters can travel around the globe (i.e. New York, France, Spain, etc.), and for traveling and staying in these countries they will need to have a VISA (like in the real world).
A starting VISA is provided with the character at the moment of buying but then it needs to be renewed. When the VISA expires users can still learn for free, but it is required for earning. This factor is a game changer because it leverages on Greed and Fear Of Missing Out, with the aim to push people to not be lazy. Money reward is always one of the biggest motivations.
LMS's internal economy becomes in this way self-regulating, granting continuous cash-flows and rebalancing financial and economic incentives to spend time in this new Metaverse.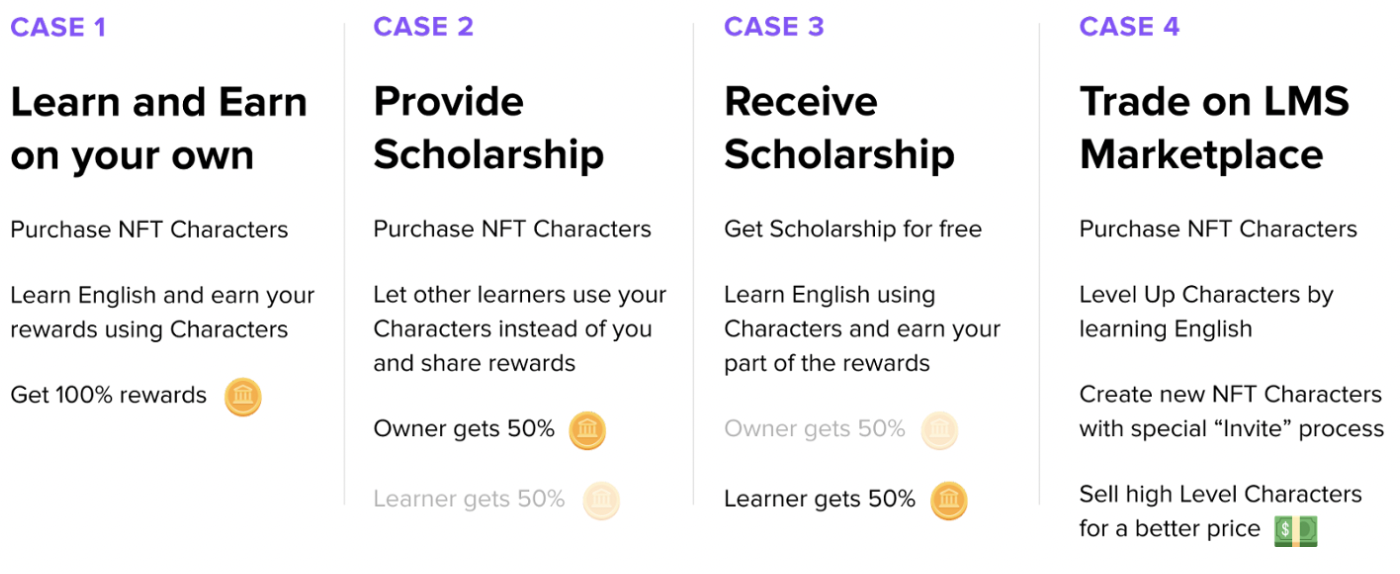 Conclusion
The idea introduced by this project is that Learn To Earn can be the new way when approaching education. LMS is for sure leveraging on the concept that Language Learning is something necessary and that will never get old. By putting together the features of the GameFi and the demand to learn a new language LMS can reach millions of users around the world with the aim of providing new education opportunities and new ways of income.
Below the links for their Home Page, Marketplace, Medium and Twitter account. Never stop to do your own research, and as always remember:
"The Future is Bright, and it's just around the Corner"
https://letmespeak.medium.com/